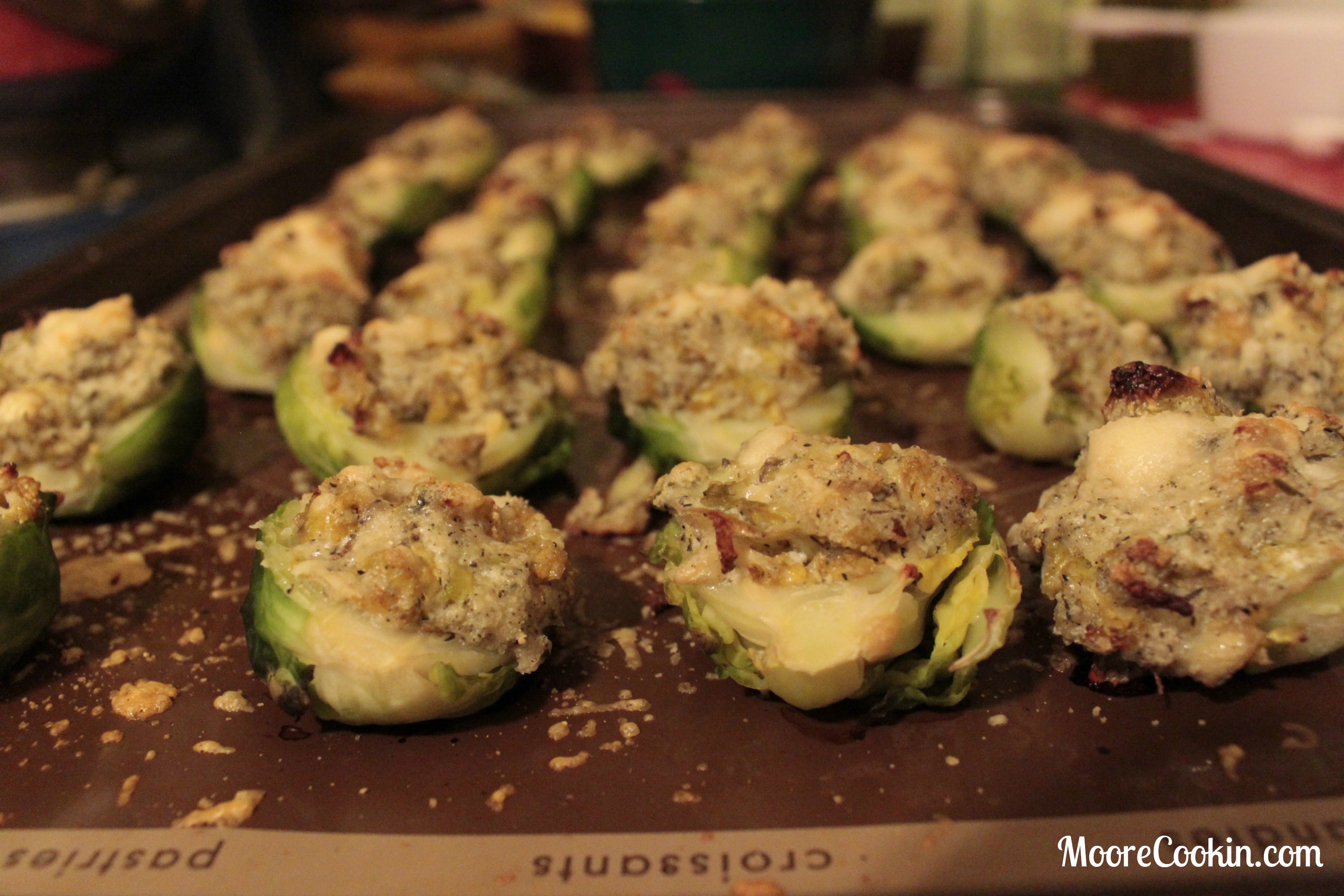 15 large brussels sprouts (the larger in size the better for this recipe)

1 cup ricotta cheese
1 cup parmesan cheese, shredded
1/2 cup Italian Panko bread crumbs
3 garlic cloves, minced
1 tablespoon thyme, dried
1 tablespoon basil, dried
1 teaspoon sage, dried
1/2 teaspoon salt
dash of pepper (to taste)
olive oil
Directions:
After you wash the brussel sprouts, trim the ends and then cut each sprout in half.
To make the brussels sprouts easier to core, blanch them by filling a large pot with water, bringing it to a boil and adding the sprouts. Make sure to add the sprouts cut-side down into the water to soften the center before coring.
Let them cook for about 2 minutes. Remove them, set the sprouts aside and let them cool.
To core the brussels sprouts, make a small cut at the bottom of the round sprout center (near the stem). Gently pull the edges of the sprout out before scooping the center of the sprout, leaving the perfect shell. Make sure to save the brussels sprout cores for the next step.
Finely chop the cored brussels sprouts into pieces. Saute them in a little olive oil with the minced garlic until tender.
Mix the garlic and sprout mixture with the ricotta, bread crumbs, parmesan cheese and herbs. Set aside a little parmesan for sprinkling later. Add salt and pepper to taste.
Using a small spoon, fill each brussels sprout shell with the stuffing. Don't be afraid to over stuff them a little.
Bake the stuffed Brussels sprouts for about 20=25 minutes at 375 degrees, or until the caps are slightly crispy and the cheese is bubbly.
Top with a little extra parmesan and Enjoy!
Summary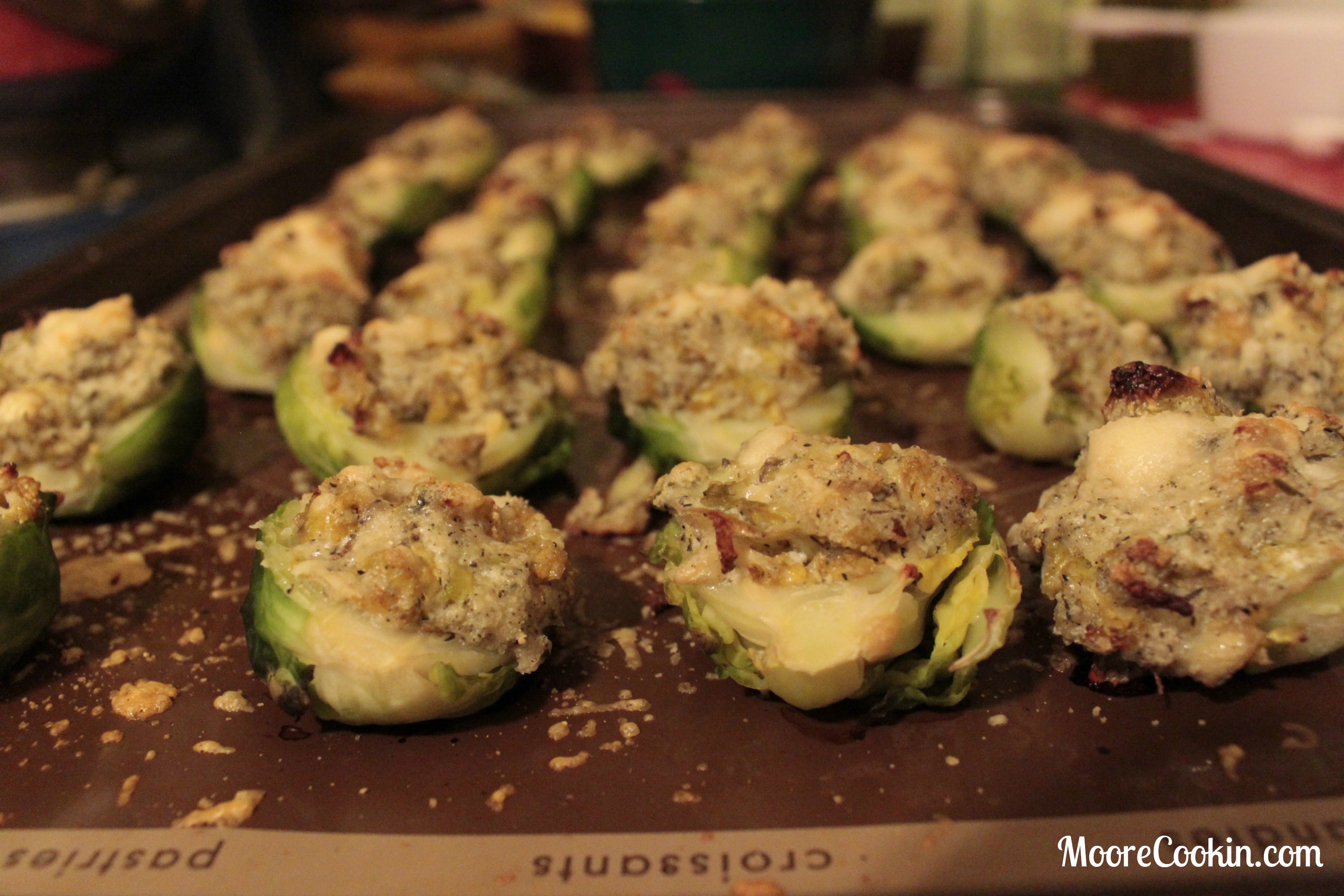 Recipe Name
Herb Parmesan Stuffed Brussels Sprouts
Published On
Total Time
Average Rating
Based on 1 Review(s)