With all the fresh blueberries coming to the markets and grocery stores of New England in the last month, we knew it was time to make our first ever attempt at blueberry muffins from scratch. When I stumbled across a recipe for blueberry streusel muffins on The Girl Who Ate Everything blog, I knew it was the perfect recipe to try. We ended up halving the streusel topping ingredients and adding a cup of chocolate chips (because I love to add chocolate to everything when it comes to baking). These were amazing! True muffin love! We enjoyed these for breakfast all week long. And is there anything better than not having to rush to make breakfast during those crazy weekday mornings?
Ingredients:
2 cups all purpose flour
1.5 teaspoons baking powder
1/2 teaspoon salt
1 stick unsalted butter, softened
1 cup sugar
2 large eggs
2 teaspoons vanilla extract
1/2 cup whole milk
2 cups fresh blueberries (frozen works too!)
1 cup mini chocolate chips
Streusel Topping Ingredients:
1/4 cup sugar
1/4 cup flour
1/4 cup butter, softened
1.5 teaspoons cinnamon
Directions:
Preheat oven to 350.
Line muffin tin with paper muffin liners.
Prepare the streusel topping by mixing the sugar, flour, butter, and cinnamon with a fork. We ended up using our hands to get it fully fully mixed and to the right consistency (the texture of wet sand).
In a small bowl, whisk together flour, baking powder, and salt. Set aside.
In a large bowl, beat butter and sugar until light and fluffy.
Add eggs, vanilla and milk. Add flour mixture and stir until just combined.
Gently fold in blueberries and mini chocolate chips.
Divide batter evenly into 12 muffin cups.
Sprinkle muffins with streusel topping.
Bake at 350º for 20 to 25 min, until a toothpick inserted into the center comes out clean.
Summary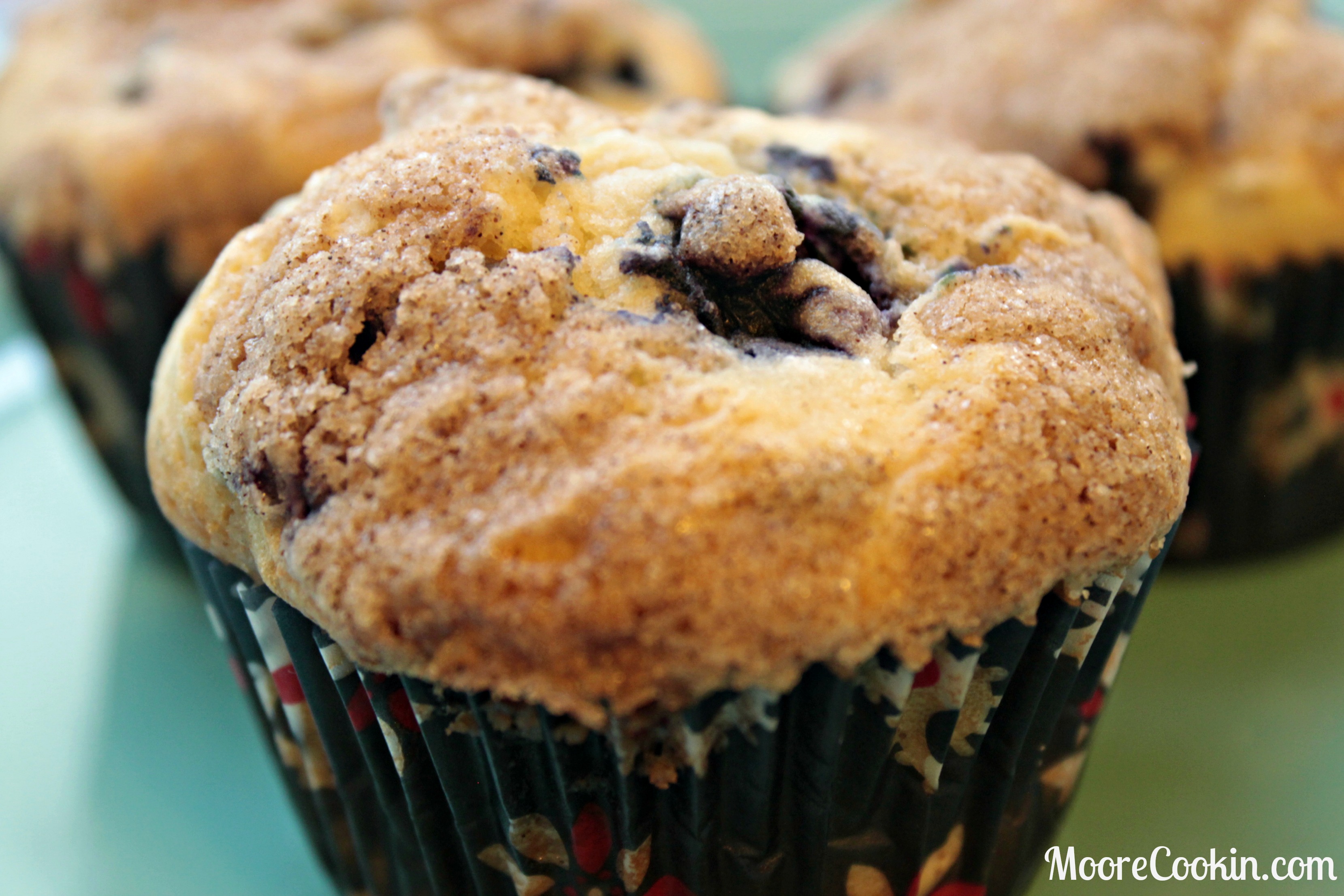 Recipe Name
Blueberry Chocolate Chip Streusel Muffins
Published On
Total Time